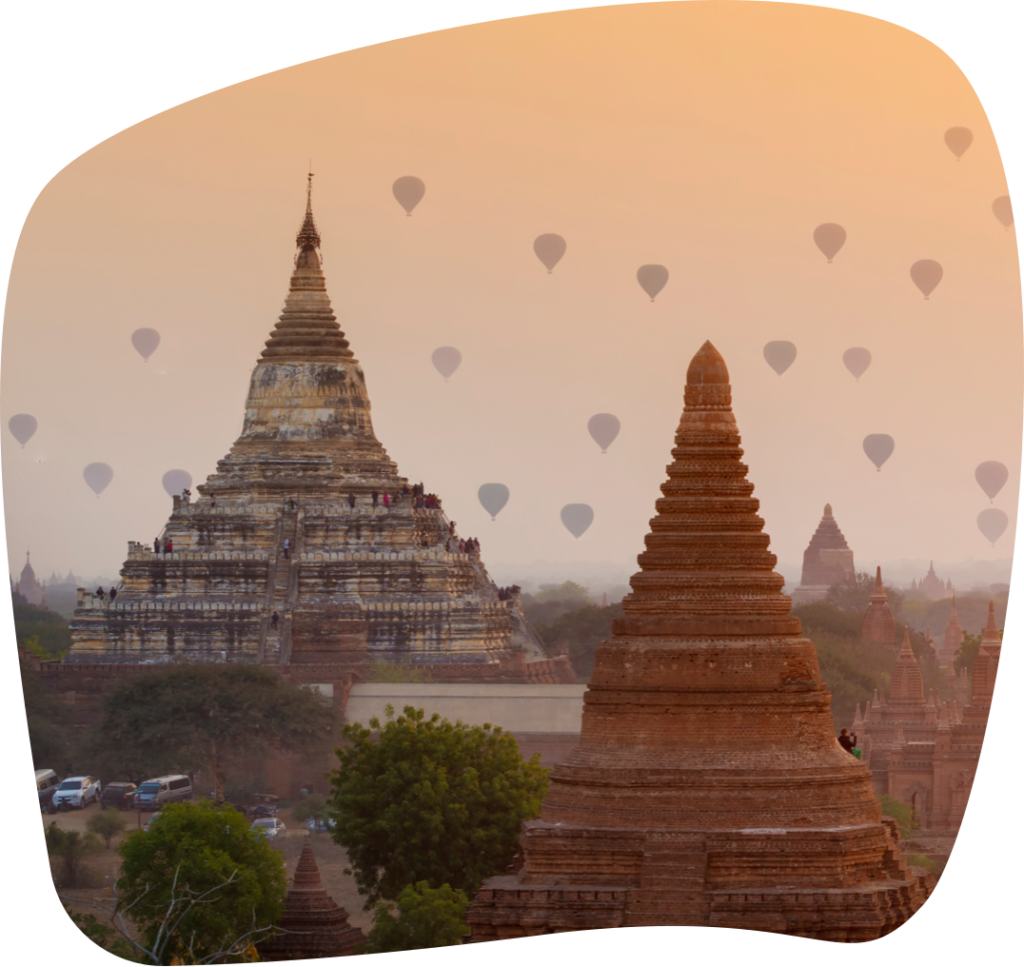 The best Instagram spots in Asia
We've rounded up the best photo opportunities and Instagram spots on the continent. The fascinating countries promise architecturally unique buildings and special natural spectacles, so that you have the opportunity to take inspiring pictures for your Instagram account. The largest continent on earth has an area of almost 45 million square kilometers. Asia is made up of 47 countries. In each of the countries there is at least one UNESCO World Heritage Site. In addition to imposing national parks and fascinating waterfalls, you will also find impressive buildings within Asia that are excellent photo motifs. The spectacular temples, lakes and skyscrapers are also popular Instagram spots.
The island nation of Singapore is characterized by spectacular new buildings and fascinating architecture. The most popular Instagram spots include the spectacular Marina Bay Waterfront, the fascinating ArtScience Museum, and the Helix Bridge, which is well worth seeing.

Modern architecture and fascinating buildings also await you in Dubai. In addition, Dubai is home to the Burj Khalifa, the world's tallest building. Thus, the building is a popular Instagram spot. Other popular photo motifs that are perfect for Instagram photos are the Dubai Fountain, the Burj Al Arab hotel and The Palm Jumeirah.

Other spectacular photo opportunities await you in the Asian capitals of Bangkok, Tokyo and Beijing. In the capital of Thailand, you'll find unique Instagram spots like the Wat Pho temple, the Grand Palace, Wat Arun, and Lumphini Park. You can take Instagram photos from a different perspective during a trip along the Khlongs canals. Fascinating photo motifs can also be found in the capital of Japan. The most popular Instagram spots include the Imperial Palace, Tokyo Tower, and the Shibuya district. Unique photo motifs in the capital of China are the Great Wall of China, the Temple of Heaven and the Forbidden City.

You will also find impressive buildings in the largest Chinese city Shanghai. Seoul, the capital of South Korea, is characterized by fascinating skyscrapers, Buddhist temples and spectacular works of art. You will find numerous popular photo motifs on site. A variety of unique Instagram spots also await you in Bali and the Chinese metropolis of Shenzhen.