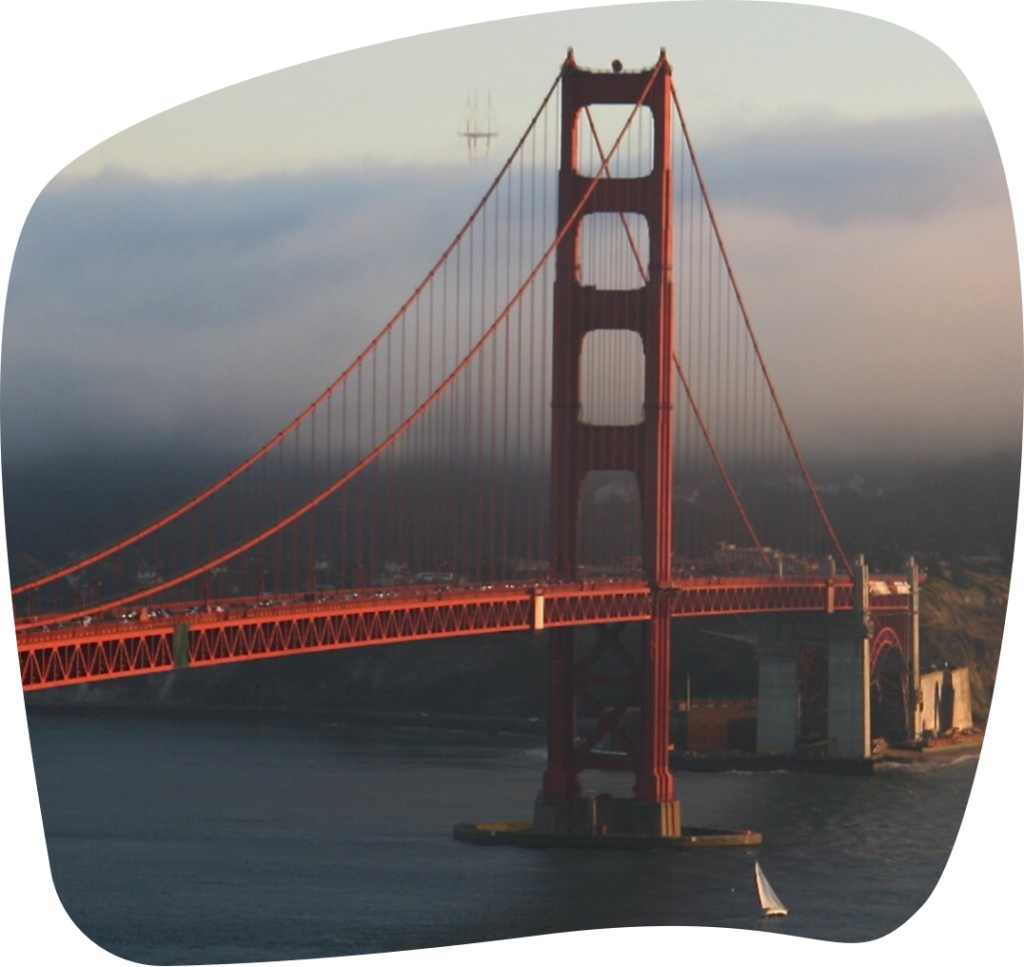 The best Instagram spots in North America
Here you will find the best photo motifs in North America. The northern part of the continent of America is composed of 23 countries. After Asia and Africa, North America is the third largest continent. The northern part of the American double continent has about 580 million inhabitants. The countries USA and Canada take up most of North America. You can find spectacular natural highlights as well as worth seeing metropolises with unique Instagram spots in the northern part of the continent of America. The countless miles of beaches are also fascinating photo motifs. Two of the three largest countries in the world are also located in North America.
You can find numerous recommended Instagram spots in the USA, which is very popular as a travel destination. Whether it's the Brooklyn Bridge, Times Square, or the Top of the Rock in New York, or the Golden Gate Bridge in San Francisco – in the USA, you can expect numerous world-famous photo motifs that are suitable for spectacular Instagram photos. The skyline of San Diego or the "Welcome to Fabulous Las Vegas" sign in the fascinating city of Las Vegas also represent photo motifs that experience great popularity.
Other popular photo motifs and popular Instagram spots in North America represent the Miami skyline as well as the beaches in the well-known resort. Chicago is also known for its fascinating skyline. From the city's tallest building, the Sky Deck, you can take unique photos for your Instagram account. You can also take spectacular pictures in Chicago at the Garfield Park Conservatory and the 3 Arts Club Cafe. The Californian city of San Diego is also home to buildings worth seeing, which are ideal photo motifs. In addition to fascinating theme parks, you'll also find zoos and parks locally. A particularly impressive building is the Cabrillo National Monument, which is a popular photo motif. You can also take unique photos for your Instagram account on the beach, which is partially surrounded by cliffs.
Another city where you can find numerous Instagram spots is New Orleans. Whether it's Bourbon Street in the French Quarter or Jackson Square, which is ideal for spectacular Instagram pictures, especially during sunset, there are plenty of outstanding photo motifs awaiting you in the city not far from the Gulf of Mexico.