The 10 best Instagram spots in Chicago
With 2.7 million inhabitants, Chicago is one of the largest cities in the USA. Among other things, Chicago is known for its impressive skyline.

We have summarized the 10 most popular Instagram spots in the city for you below: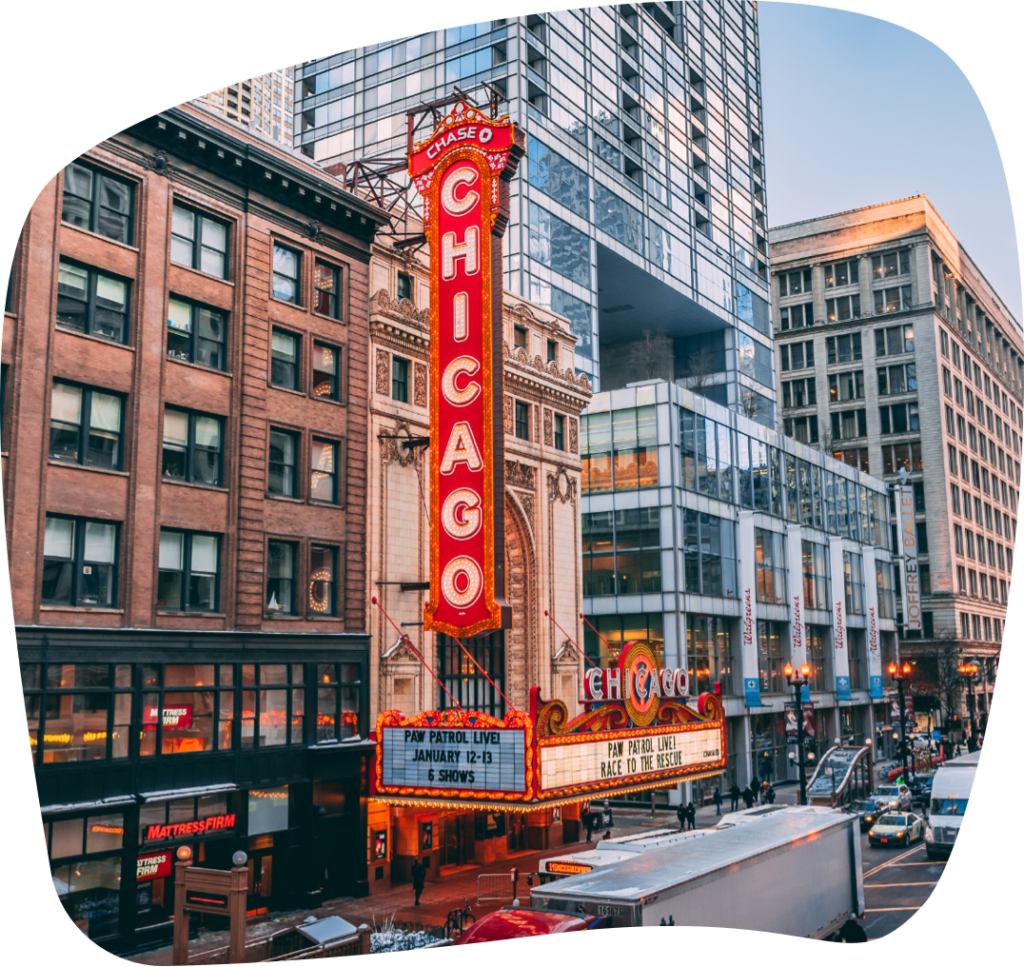 1. Cloud gate aka "The Bean"
Made by British artist Anish Kapoor, the Cloud gate, also known as "The Bean" because of its shape, is the central artwork in Millennium Park.
The Chicago Theatre was originally built as a movie theater and is now the oldest theater in the city. It is also one of Chicago's landmarks.
Beatnik offers guests an exotic retreat with cuisine from around the world and cocktails in a multi-room interior modeled after the idyllic splendor of a Mediterranean farmhouse, the colorful opulence of Moorish architecture and the tropical lushness of Bali.
4. Sky Deck – The Ledge at the Willis Tower
With a height of almost 528 meters, Willis Tower is the tallest building in the city of Chicago and the third tallest skyscraper in the USA. At 400 meters, the glass boxes of "The Ledge" rise 4.3 meters above the deck on the 103rd floor and offer a magnificent view of the city.
5. Michigan Avenue Bridge
The Michigan Avenue Bridge is a bascule bridge over the Chicago River.
6. Garfield Park Conservatory
Garfield Park Conservatory is one of the largest conservatories in the United States.
The Punch Bowl Social is a 30,000-square-foot event hall.
The Songbird Wall is one of the most Instagrammable places in Chicago. Chicago has some colorful walls to offer, but one of the most beautiful is the Songbird Wall.
The 3 Arts Club Cafe is a beautiful restaurant located in the atrium of RH Chicago.
10. Ada Street Restaurant
A very Instagrammable place is the Ada Street Restaurant.