The 10 best Instagram spots in Istanbul
Istanbul is the largest city in Europe and the bridge between the continents of Europe and Asia.

We have summarized the 10 most popular Instagram spots in the city for you below: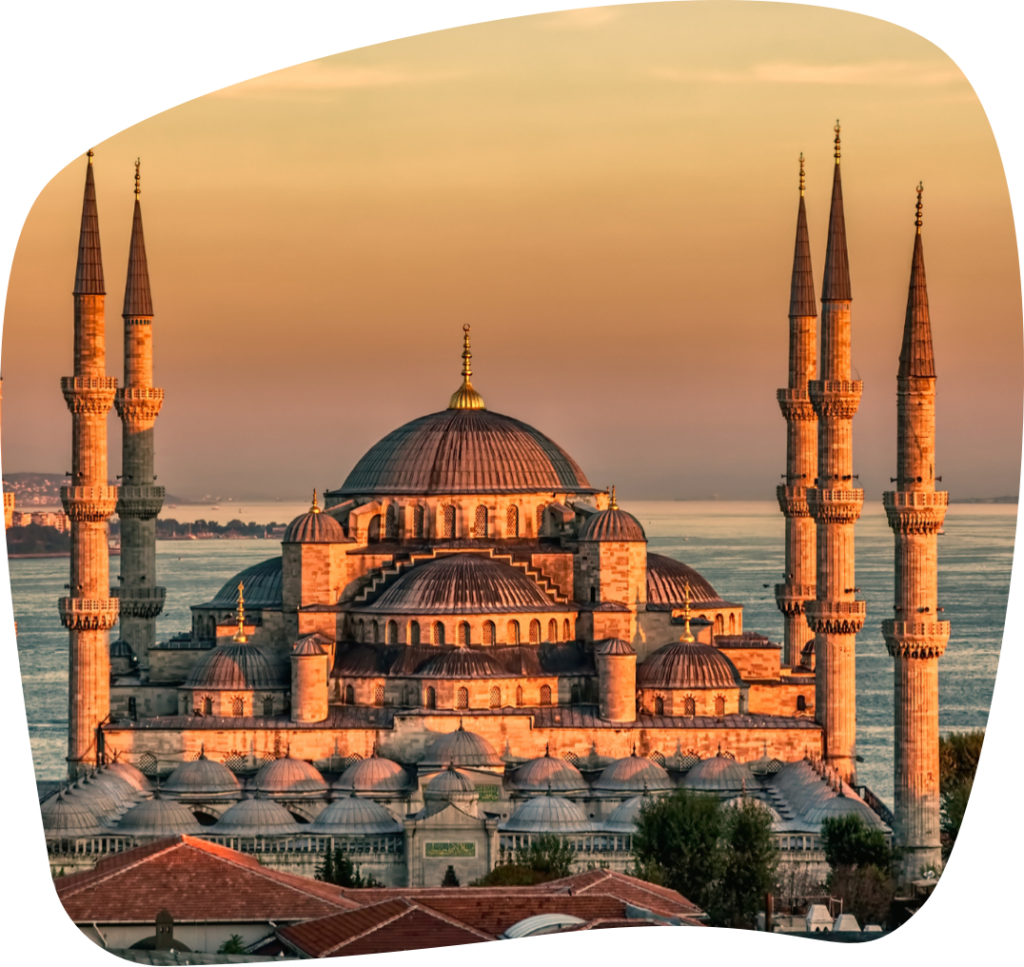 Süleymaniye Mosque is one of the largest mosques in Istanbul and very popular as a photo spot.
Ortaköy Mosque is located at the port of Ortaköy and was built between 1853 and 1856.
Probably the most beautiful street in Karaköy is Umbrella Street, which is actually called Hoca Tahsin. However, it is called Umbrella Street because of the many colorful umbrellas hanging from a net above the street.
The Galata Tower is located in Galata, a neighborhood in Istanbul. It offers probably the most beautiful view of the old city of Istanbul.
Balat is one of the oldest districts of Istanbul and famous for its colorful architecture.
The Rainbow Staircase is located in the Balat district.
The Blue Mosque (Sultan Ahmed Mosque) is considered the most famous landmark of Istanbul. The mosque owes its name to the stunning interior.
Der Dolmabahçe ist ein Palast, der für den Sultan Abdülmecid erbaut wurde. Am europäischen Ufer des Bosporus gelegen, war er die Residenz für Sultane.
Hagia Sofia is a Byzantine church. It was later used as a mosque and is now a museum.
The Grand Bazaar, also called Kapalı Çarşı, is a business district in Istanbul's Eminönü neighborhood.
"Kubbe Istanbul" is the name of the place where you will find the popular secret Instagram roof.

Info: Admission 100 TL