The 10 best Instagram spots in Lisbon
The capital of Portugal is definitely worth a visit with its numerous sights and located directly on the water.

We have summarized the 10 most popular Instagram spots in the city for you below: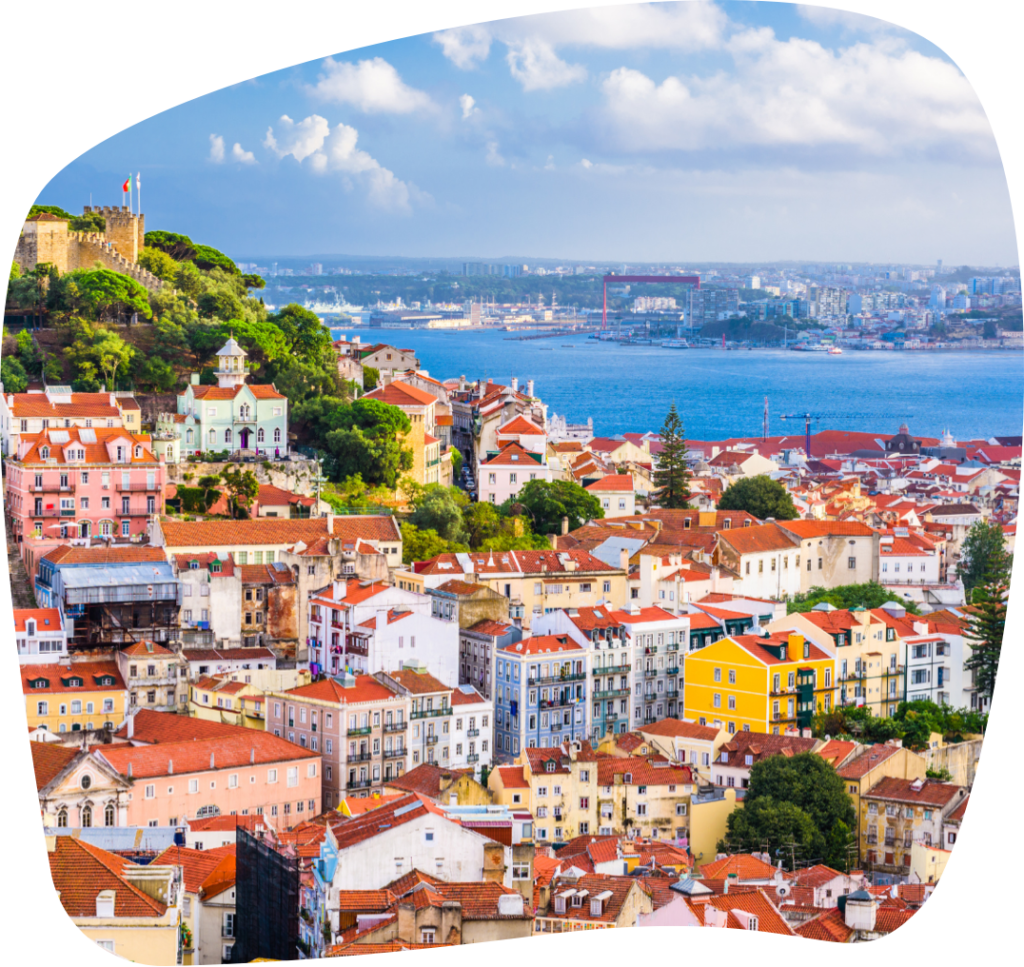 1. Miradouro das Portas do Sol
This place offers a breathtaking view over the city of Lisbon and provides you with the most beautiful photos for your Instagram profile.
2. Pink Street – Rua Nova do Carvalho
Rua Nova do Carvalho – known to tourists as "Pink Street" – got its name from the squeaky pink floor that runs through the entire street. Pink Street is one of the most popular Instagram spots in the city.
The Elevador da Bica is one of the three funicular railroads in Lisbon. The yellow retro look of the train looks great on your Instagram photos.
The Torre de Belém (English: Tower of Belém) is one of the oldest landmarks of the city. It is a UNESCO World Heritage Site and is very popular as an Instagram spot.
5. Mosteiro dos Jerónimos
The Mosteiro dos Jerónimos Monastery is located in the Belém district and was built in the 16th century. It has also been a UNESCO World Heritage Site since 1983.

Info: Free admission on the 1st Sunday of the month.
The Pena Palace is located in the city of Sintra, about 30 km from Lisbon. But since it's definitely worth seeing and absolutely Instagrammable, we'll list it among our top 10 spots anyway.

Tip: If you dress in red to match the palace, it will give your pictures that special touch.
The Arco da Rua Augusta is a triumphal arch located in the center of the city of Lisbon. The arcades under this arch are perfect for your photos.
8. Igreja e Convento da Graça
The Igreja e Convento da Graça is a Catholic church in Lisbon. The side rooms of the church are decorated with beautiful typical white-blue tiles, so you can take great photos.
The Ponte 25 de Abril is a suspension bridge over 2 kilometers long over the Tagus River.
10. Restaurant Ponto Final
The restaurant Ponto Final is located on the other side of Lisbon directly at the sea and offers an insane view.

Tip: Since the restaurant's tablecloths are yellow/white plaid, it's recommended to wear yellow clothing, as this will look especially nice in your later photos. You should also reserve a place by phone in advance. At sunset, the pictures are especially beautiful here.