The 10 best Instagram spots in Madrid
The Spanish capital Madrid was founded in the 9th century and represents the political and cultural center of Spain. The second largest city in the European Union is a popular tourist destination.

We have summarized the 10 most popular Instagram spots in the city for you below: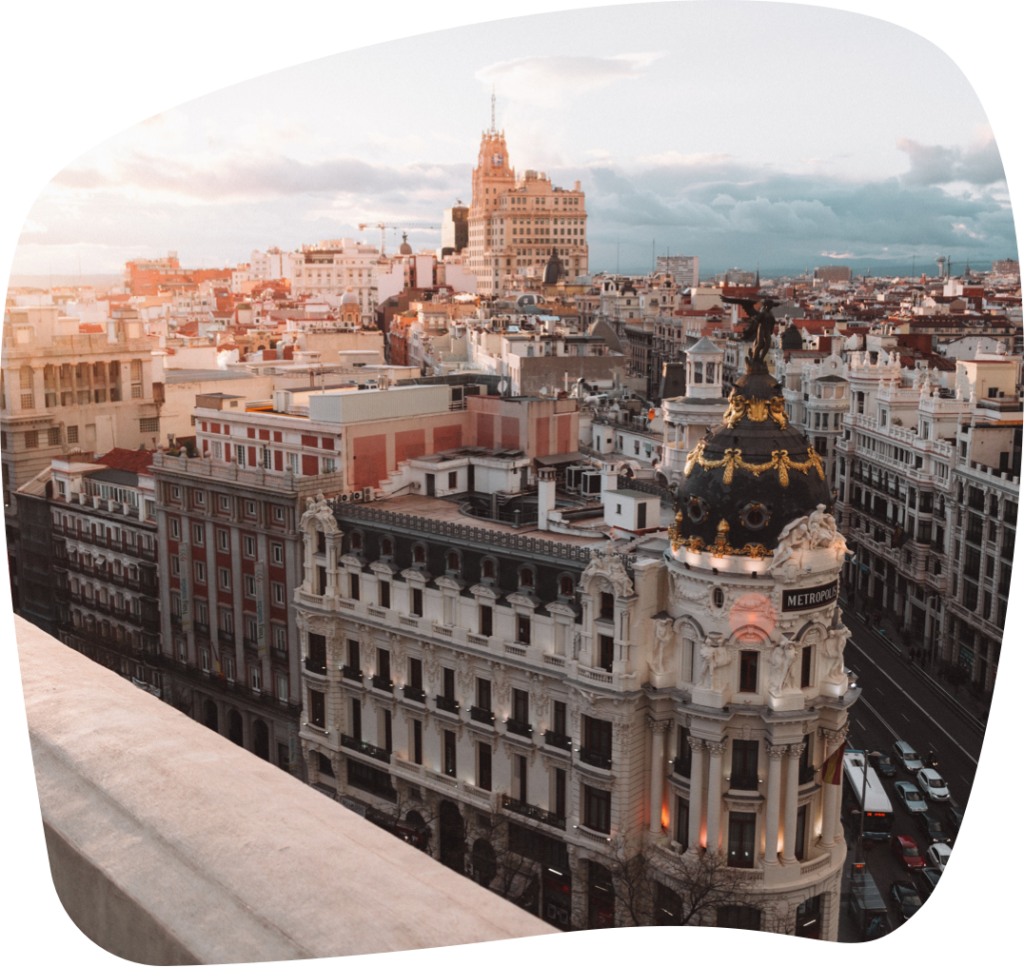 The Palacio de Cristal, the Crystal Palace, is a majestic building located in the Parque del Retiro. Built by the architect Ricardo Velázquez Bosco, the palace building was built in the second half of the 19th century.
The 1.43-square-kilometer Parque del Retiro is located in the east of Madrid's city center. The park, which invites visitors to take long walks, has been a UNESCO World Heritage Site since 2021. Parts of the park were already built during the 15th century.
The Royal Palace, the Palacio Real, is the city's municipal palace. Moreover, the palace, which was built during the 18th century, is the official residence of the Spanish royal family. Since the building was constructed in the architectural style of neoclassicism, the Palacio Real is a popular photo motif.

Tip: The interiors of the royal palace are also worth seeing. You have the opportunity to visit parts of the building.
5. Colorful street La Latina
The architecture of the houses on La Latina make the street in the Spanish metropolis a popular Instagram spot. Stroll down the street and you'll find numerous cafes and restaurants where you can order tapas, among other things.
6. Círculo de Bellas Artes
The Círculo de Bellas Artes is a cultural center that was originally founded in 1880. You can discover over 1,200 works of art on a tour of the building.

Tip: You have a phenomenal view over the city from the terrace of the building.
The building, which is especially known for its spectacular dome, was built in 1911. In earlier years, the building was the headquarters of a Spanish insurance company. Besides the dome, unique facade of the building also stands out.
One of the most famous squares in the Spanish capital is Puerta del Sol. The square in the center of Madrid is one of the landmarks of the metropolis. The first buildings on Puerta del Sol were erected in the 16th century.
9. Metro Callao - Gran Via
The street in downtown Madrid was built in the first half of the 20th century. On the spot you will find numerous tall buildings that make the shopping street a spectacular photo motif.
10. "Schweppes" - Gran Via
A special building on Gran Via is the Schweppes building. Due to the unique construction of the building as well as the lettering, the building on the street is a popular Instagram spot.