The 9 best Instagram spots in Malmö
Numerous sights await you in Malmö, the southernmost city in Sweden. The city is characterized by historic buildings, Gothic churches, numerous cultural institutions and city parks that invite you to take a walk.

We have summarized the 9 most popular Instagram spots in the city for you below: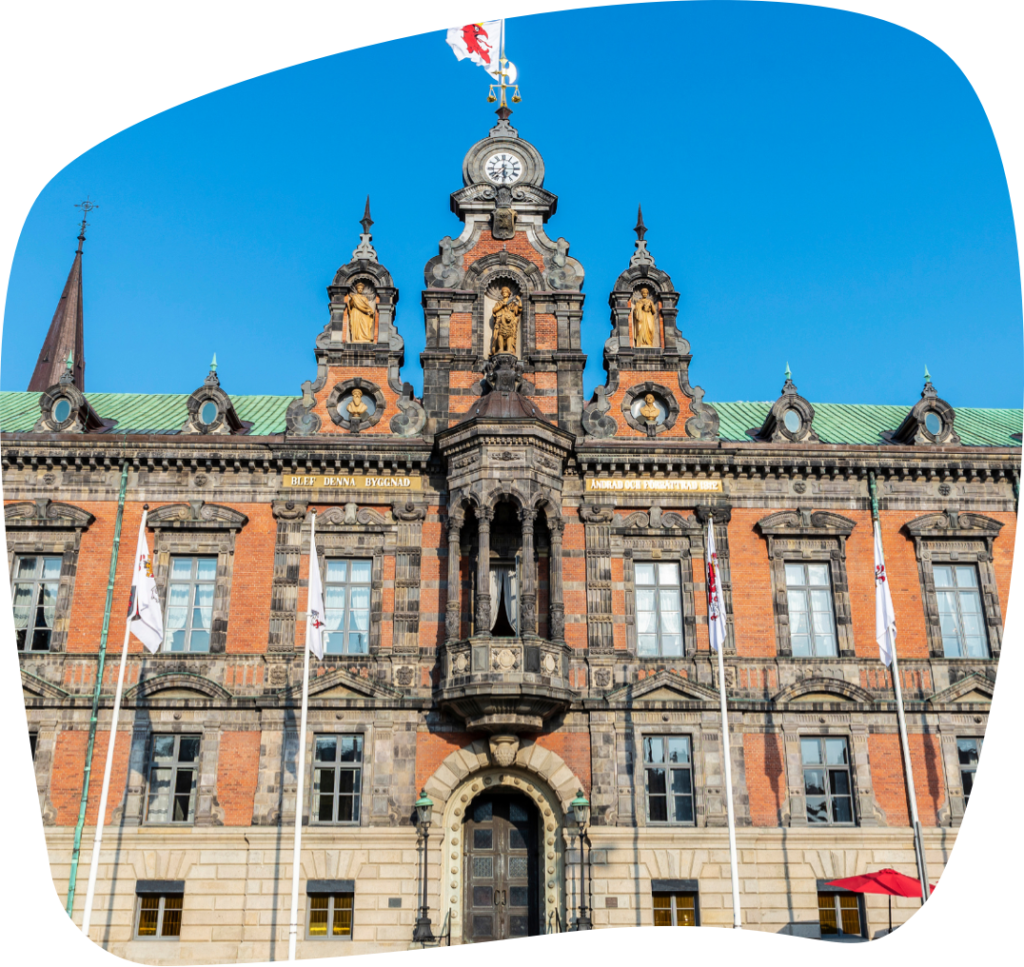 Gamla Väster is a neighborhood in Malmö worth seeing. Because of the historic buildings and spectacular architecture, the old town of Malmö is a popular Instagram spot. There are also many cafes, stores and restaurants waiting for you when you stroll through the district.
In the inner harbor of Malmö you will find Malmö's lighthouse, the Malmö inre fyr. The lighthouse was built in 1878. With the harbor in the background, the lighthouse, which has a height of 20 meters, is a popular photo motif.
3. Ribersborgs Kallbadhus
Ribersborgs Kallbadhus is one of several cold bath houses on the coast of Malmö. The cold bath house is also called "Kallis" by the locals. The bath was opened at the end of the 19th century and is located on the famous Ribersborg beach. You can get to the sea from the Kallbadhus via a footbridge.

Tip: From Ribersborgs Kallbadhus you have a unique view of the Turning Torso, the landmark of Malmö.
Fiskehoddorna is a fish market in Malmö where you can buy fresh fish. The red houses in the background make the fish market a popular Instagram spot.
Slottsmöllan Castle Mill stands in the garden area of Malmöhus Castle. The mill was built in 1851. During the summer months, a variety of cultural events and concerts are held here.
One of the most popular photo motifs in Sweden's southernmost city is The Turning Torso. The skyscraper is about 190 meters high, making it the tallest skyscraper in Scandinavia. The landmark of Malmö has 54 floors and was built in the architectural style of deconstructivism.
The Sr. Johns Church, which is a popular photo motif due to its special architecture, was built at the beginning of the 20th century by Axel Anderberg. You can find the church worth seeing in the old town of Malmö.
A popular Instagram spot is also the Stadsbibliotek. The library was opened in 1905 and is composed of three buildings.
The Öresund Bridge is just under eight kilometers long, making it one of the world's longest cable-stayed bridges. The bridge connects Denmark with Sweden and was opened in 2000. Due to the imposing bridge architecture, the Öresund Bridge is a popular photo motif.

Tip: You have a spectacular and unique view of the bridge from the observation deck of the Luftkastellet.