The 10 best Instagram spots in Paris
The city of love offers so many IG spots that it is hardly possible to capture them all during one trip.

We have summarized the 10 most popular Instagram spots in the city for you below: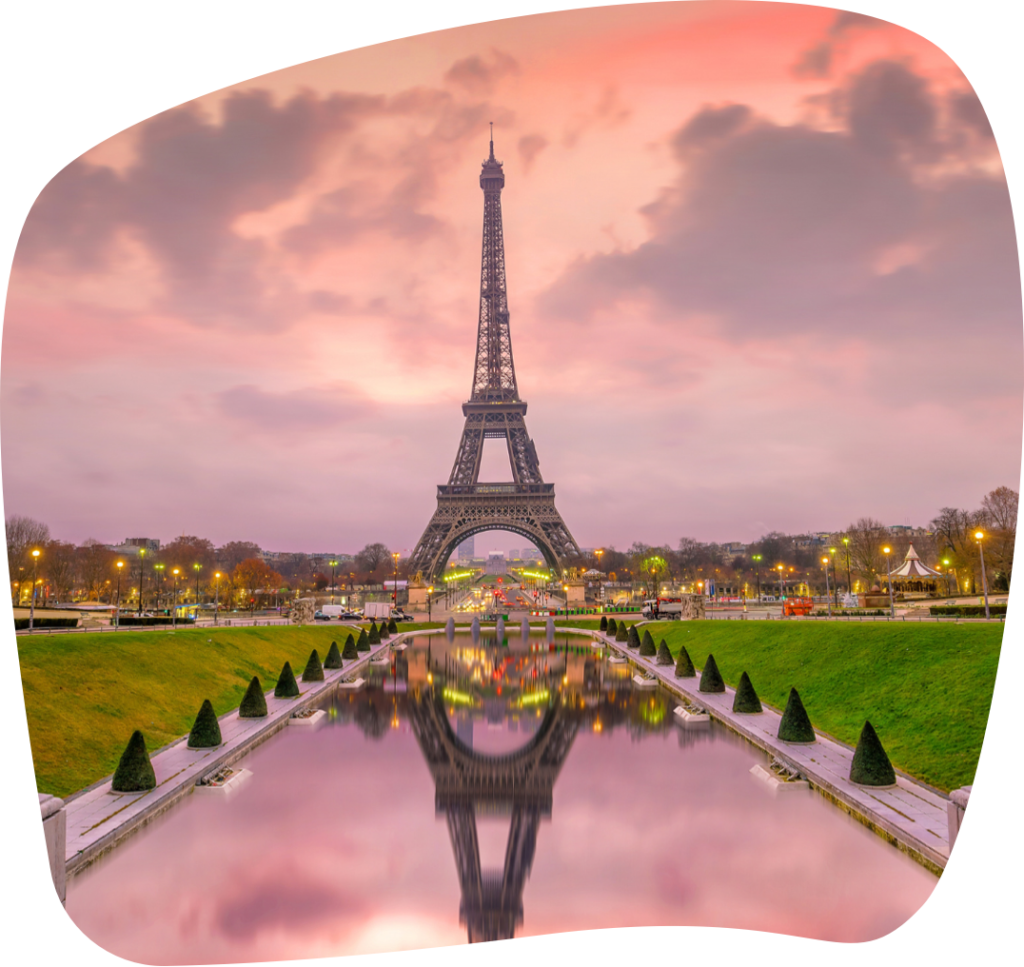 The Louvre is a huge art museum in the middle of the city of Paris and the third largest museum in the world. Especially the pyramid on the forecourt is popular with Instagrammers as a photo motif.
The Arc de Triomphe is a monument built from 1806 to 1836 and is one of the city's landmarks. Together with the Louvre and the Eiffel Tower, the Arc de Triomphe is considered one of the most famous sights.
The Pont Alexandre III is a neo-baroque style bridge that crosses the Seine and is considered the most beautiful bridge in Paris.
4. Eiffel tower - Trocadéro
The Trocadéro is a large square along the Seine River that offers a breathtaking view of the Eiffel Tower. On the Trocadéro there are an insane number of places for great photos with the Eiffel Tower.
The carousel at the Trocadéro is also a popular Instagram spot and offers a great view of the Eiffel Tower.
5. Colonnes de Buren - Palais Royal
The Colonnes de Buren is an art installation, built by French artist Daniel Buren, located in the courtyard of the Palais Royal.
Notre Dame is the cathedral of the Archdiocese of Paris and a popular Instagram spot of the city. Due to a fire, it is not possible to visit Notre Dame for the time being.
The Pont de Bir-Hakeim is a bridge over the Seine, which has been a listed monument since 1986. In the Instagram world, the bridge is very popular as a photo motif. You may know the bridge from the movie "Inception". One of the scenes takes place here.
The building facade of the world-famous designer label Dior is probably one of the most popular Instagram spots in Paris. The building is creatively redecorated on a regular basis and should definitely not be missing from your Instagram feed. See for yourself…
The restaurant Le Consulat at 18 Rue Norvins is a favorite photo spot for many bloggers, as the little house has a typical French look and is super photogenic.
10. Montmartre - La Maison Rose, a small café
This cute little café in the Montmatre district is a super popular Instagram spot and should definitely not be missed on your trip to Paris. This building gained its Instagram popularity mainly because of its pastel pink and green facade.