The 10 best Instagram spots in Rome
Rome is arguably one of the most beautiful cities in the world and has plenty of IG spots in store for you.

We have summarized the 10 most popular Instagram spots in the city for you below: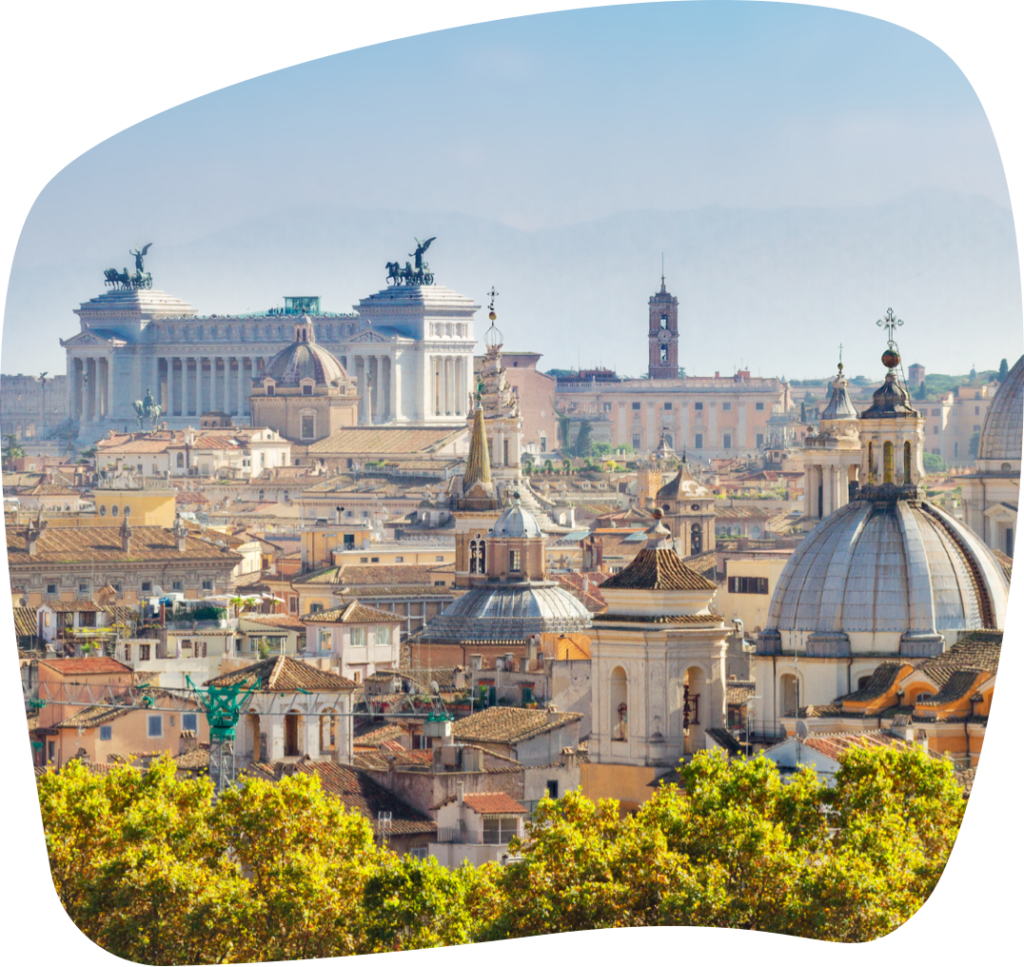 The Trevi Fountain is probably the most famous and, at around 26 meters high and 50 meters wide, the largest fountain in the city.

Tip: If you want to take pictures at the Trevi Fountain, we advise you to do it early in the morning, because due to the many tourists photos are hardly possible during the day.
The Spanish Steps are one of the most famous sights of Rome and are very popular among tourists as a photo motif.

Info: You'll find the Spanish Steps just a short walk from the Trevi Fountain.
Piazza del Popolo is one of the most famous large squares in Rome and makes a great photo location. With a huge obelisk in the center, Piazza del Popolo has an almost symmetrical shape.
The Colosseum is the largest amphitheater built in ancient Rome and also the largest amphitheater ever built in the world. A visit to the Colosseum is an absolute must-do in Rome.

ATTENTION: At this point, Google Maps does not allow us to place the pin at a specific point. Diagonally opposite the linked restaurant you can see a wall, in front of it some parking spaces. That's where the Instagram spot is.
The Roman Forum is the oldest Roman forum. It was the center of political, economic, cultural and religious life.
Once a Roman temple, now converted into a church. The Pantheon is best known for its large round dome with oculus.
Castel Sant'Angelo was originally built as a mausoleum for the Roman emperor. Since February 13, 1906 the castle is a museum.
The Monumento Nazionale a Vittorio Emanuele II is a national monument in Rome and definitely worth photographing.
On a trip to Rome, the Vatican should not be missed. St. Peter's Square is the huge square around St. Peter's Basilica and is great for numerous Instagram photos.