The 10 best Instagram spots in San Francisco
In the north of California lies the US-American city of San Francisco. Due to its numerous sights and unique Instagram spots, the city is becoming increasingly popular with tourists.

We have summarized the 10 most popular Instagram spots in the city for you below: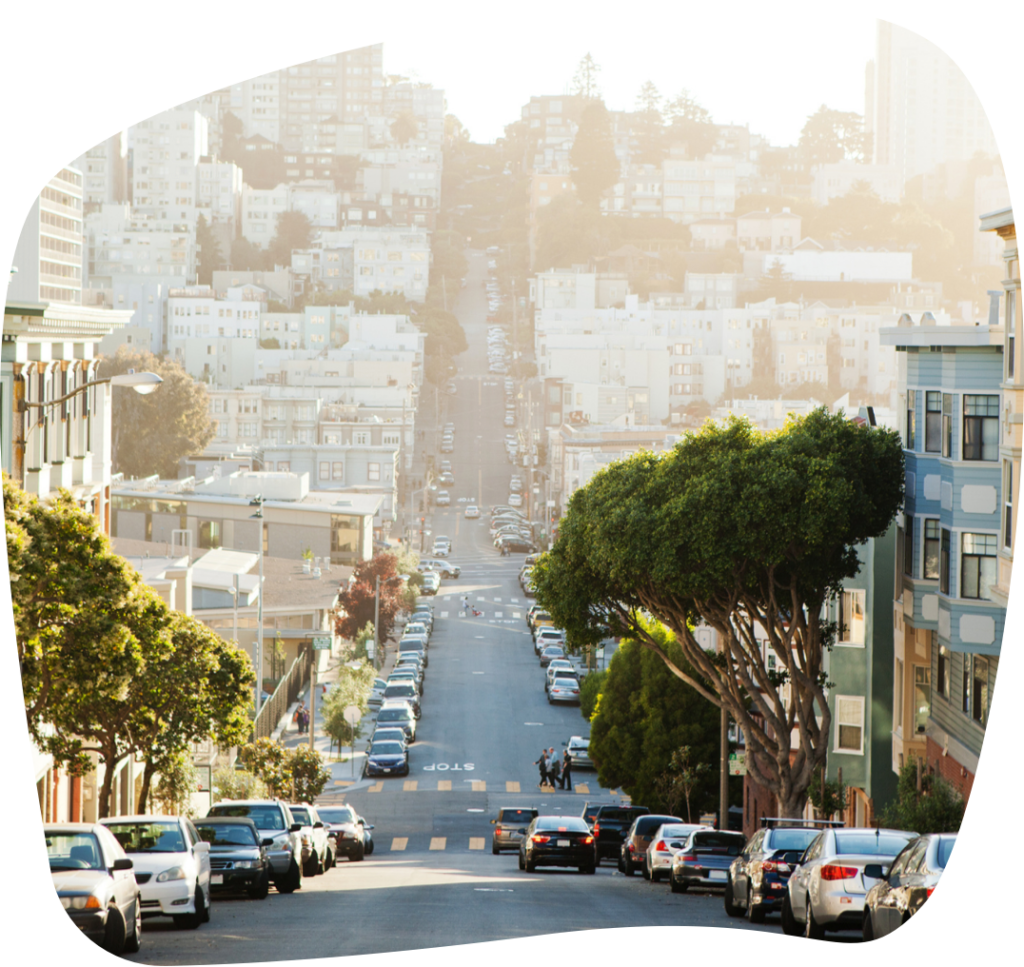 1. Conservatory of flowers & Golden Gate park
Golden Gate Park is one of the most popular parks in the California metropolis. The Conservatory of Flowers is also located in the park. The park, where you can find several lakes, is a popular Instagram motif due to the many highlights and sights.
The Golden Gate Bridge is the landmark of San Francisco. The bridge was built in the first half of the 20th century and has a total length of 2,737 meters.

Tip: Especially spectacular photos with the Golden Gate Bridge are taken from Land's End & Baker Beach or Battery Spencer.
Land's End Park is part of the Golden Gate National Recreation Area and is located in the western part of San Francisco. From there you have a fascinating view of San Francisco's landmark, the Golden Gate Bridge.
A popular photo motif is the Mosaic Stairway. The stairway made of mosaics can be found in Grandview Park.

Tip: Great photos are taken here during sunset, as the staircase looks particularly spectacular at this time.
Outer Sunset is a neighborhood with numerous buildings worth seeing and special architecture. This part of San Francisco is perfect for taking spectacular Instagram photos.
Due to the special dome and the lake in the immediate vicinity of the building, the Palace of Fine Arts is a unique photo motif. The palace was built in 1915 in Greco-Roman style.
Due to the special construction, the houses "Painted Ladies" are internationally known. The wooden houses were built in the 19th century in the Victorian architectural style. Due to the striking colors of the houses, the Painted Ladies are super suitable as a photo motif.
Treasure Island is located in San Francisco Bay. The artificially raised island is 160 hectares in size. Since you have a fantastic view of the San Francisco skyline from the island, Treasure Island is a recommended photo motif.
9. James Turrell Sky Space
The James Turrell Sky Space is a spectacular work of art located in Golden Gate Park. The architectural highlight was designed by James Turrell.
The Dutch Windmills await you in Golden Gate Park. The windmills were built at the beginning of the 20th century and are a popular photo motif.