The 10 best Instagram spots in SoHo - New York
The SoHo district in the American metropolis of New York is a popular trendy neighborhood.

We have summarized the 10 most popular Instagram spots of the trendy neighborhood for you below: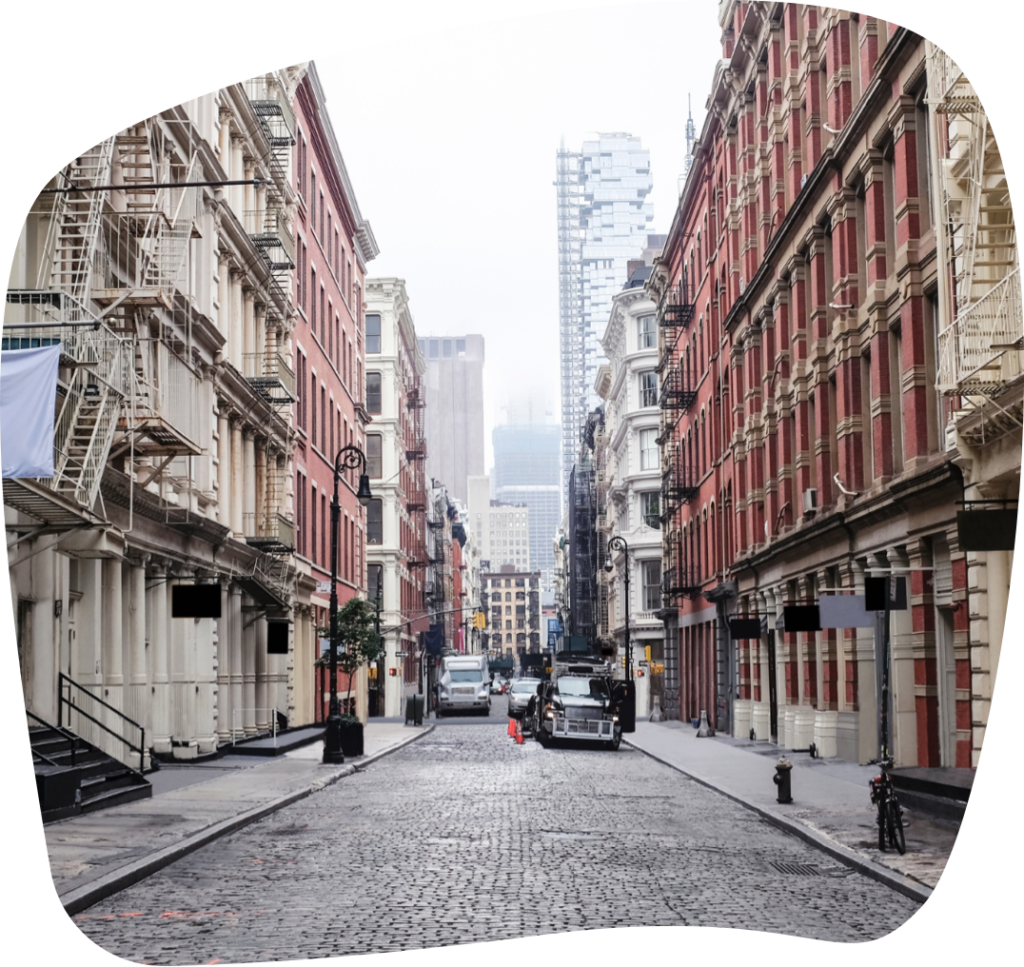 Broadway is one of the most famous streets in the world and is one of New York's oldest stretches of road. There are numerous stores along Broadway.
One of the most famous hotels in the SoHo district is Hotel NoMo. The entrance of the 5-star hotel, which was partly built in the style of the movie "Beauty and the Beast", is a popular photo motif.

Tip: From one of the upper floors or the observation deck you have a fascinating view of the New York skyline.
3. Prince Street - Entrance subway
One of the most famous subway stations in SoHo is Prince Street. The station was opened as early as 1917. The entrance of the subway station is a popular Instagram spot.
4. Big City of Dreams mural
The Big City of Dreams mural is a popular photo motif in New York's SoHo neighborhood. It was painted by American artist Tristan Eaton.
5. Ralph Lauren Store / Prince Street
On the famous Prince Street you will also find a Ralph Lauren store. Due to the baroque design of the building, the store is a popular Instagram motif.
Another mural is the "Audrey Hepburn Mural". Audrey Hepburn was a British-Dutch actress. The seating and the mural in the background make the place a prized photo spot.
Greene Street is a popular shopping street in SoHo. The street is also a popular Instagram spot due to its tall buildings and multitude of stores.
Fanelli is one of the oldest cafés in the SoHo district. The café and restaurant was opened as early as 1847. In the small American restaurant you can order breakfast as well as lunch and dinner.
Another popular photo motif in SoHo is Prince Street. Here you can find numerous stores and restaurants. There are also stores of international brands on Prince Street.

Tip: You should plan a walk along Prince Street as early in the day as possible, as it is one of the main traffic and shopping streets.
A special restaurant is Pietro Nolita. The interiors of the restaurant are pink.