The 10 best Instagram spots in Tokyo
Tokyo is the capital of Japan and the largest city in the country. It is an important economic center and a popular destination for tourists around the world.

We have summarized the 10 most popular Instagram spots in the city for you below: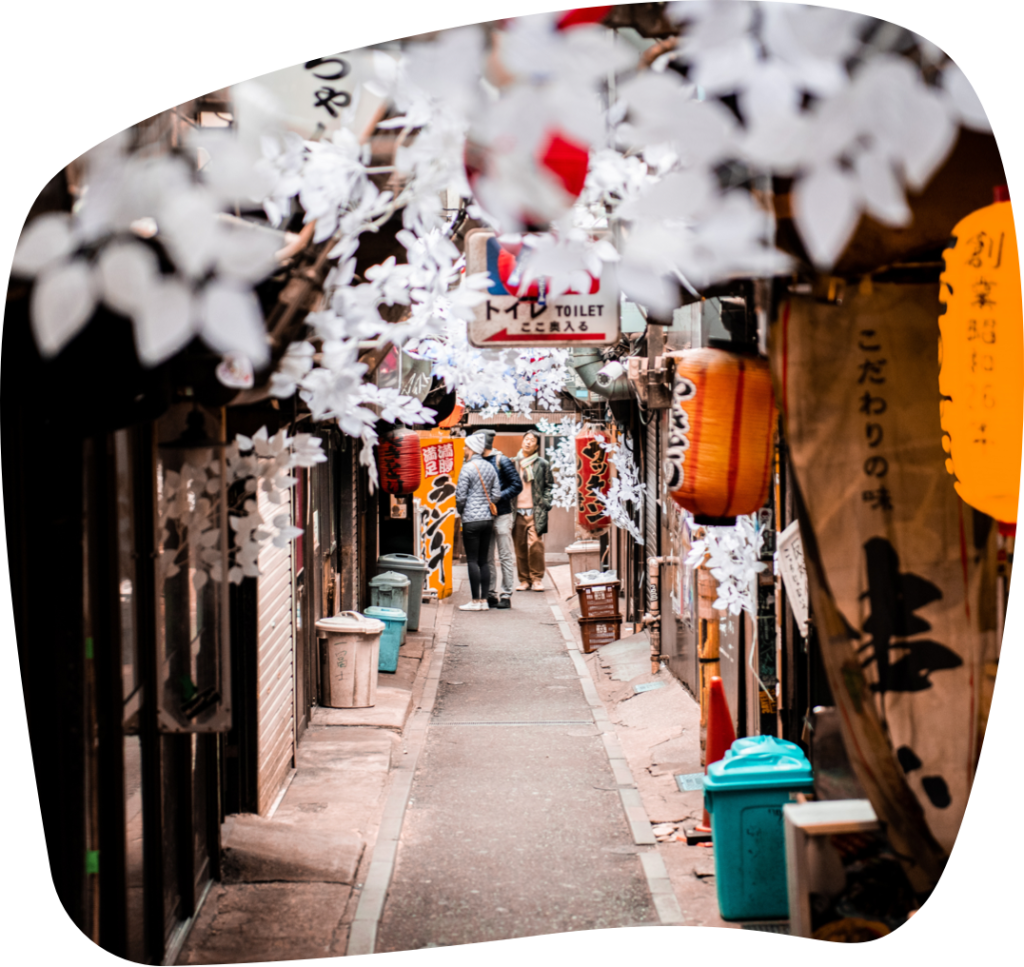 Tokyo Tower is a 333 meter high television tower in Tokyo, Japan. It is a popular tourist destination and offers an impressive view of the city.
Asakusa Shrine, also known as Sensō-ji, is a Buddhist temple in the Asakusa district of Tokyo, Japan. It is the oldest and one of the most famous shrines in the city and an important place for pilgrims and tourists.
Meiji Shrine is a Shinto shrine in Tokyo, Japan, dedicated to Emperor Meiji and his wife Kōjun. It is one of the most famous shrines in Japan and is located in a 140-hectare forest area in the Shibuya district.
Nezu Shrine is a Shinto shrine located in the city of Bunkyo, Tokyo, Japan. It is known for its beautiful gardens and collection of ancient Japanese and Chinese artifacts.
5. Harajuku style (Angel Crepes)
Angel Crepes is especially known for its colorful and creative crepe creations that are attractive for Instagram photos. There are many locations in Tokyo and most offer inviting and colorful environments for customers to eat or photograph their crepes on site.
6. Tokyo Plaza Omotesando
Plaza Omotesando Harajuku in Tokyo is a popular shopping and entertainment center located in the famous Omotesando fashion and shopping street. It is known for its modern and luxurious boutiques, as well as its architecture inspired by the surrounding area, highlighting the shopping area with natural light and open spaces.
Shibuya crossing in Tokyo, also known as "Scramble Crossing", is one of the most famous and most frequented street crossings in the world. It is located in front of Shibuya Station.
The Omoide Yokochō, also known as "Memory Alley" in Tokyo, is a small neighborhood with narrow streets and original food stalls and bars. It is located near Shinjuku Station and is especially known for its traditional Japanese street food and its atmosphere of old Tokyo. It is a popular place for tourists and locals to enjoy authentic Japanese cuisine and get a glimpse of old Tokyo.

Tip: We recommend photographing the narrow streets and colorful food stalls at night. The lighting of the stalls and the surrounding area creates a particularly atmospheric atmosphere and the colors are especially vibrant. It's also worth capturing the crowds of people strolling through the alleys to capture the sense of dynamism and life in this neighborhood. A wide-angle lens can be helpful to capture the narrowness of the alleys and to fully appreciate the surroundings.
The teamLab planets in Tokyo are a series of interactive exhibitions developed by the Japanese digital artist team teamLab. They include interactive light installations, digital painting, and other types of technology-based media that immerse visitors in a fascinating world.
Gotokuji Temple is a Buddhist temple located near the city of Tokyo. It is best known for its Maneki-neko statues, also known as "luck-bringing cats." These statues, often placed in stores and restaurants, depict cats waving a paw, symbolizing good luck and prosperity. It is said that the temple is the place of origin of the Maneki-neko statues. There are many of them to be seen in the temple and its surrounding gardens. Gotokuji Temple is an interesting place for those who want to learn about Japanese culture and beliefs.