The 12 best Instagram spots in Toronto
The Canadian metropolis of Toronto, which has a population of over 2.7 million, is visited by almost five million people every year.

We have summarized the 12 most popular Instagram spots in the city for you below: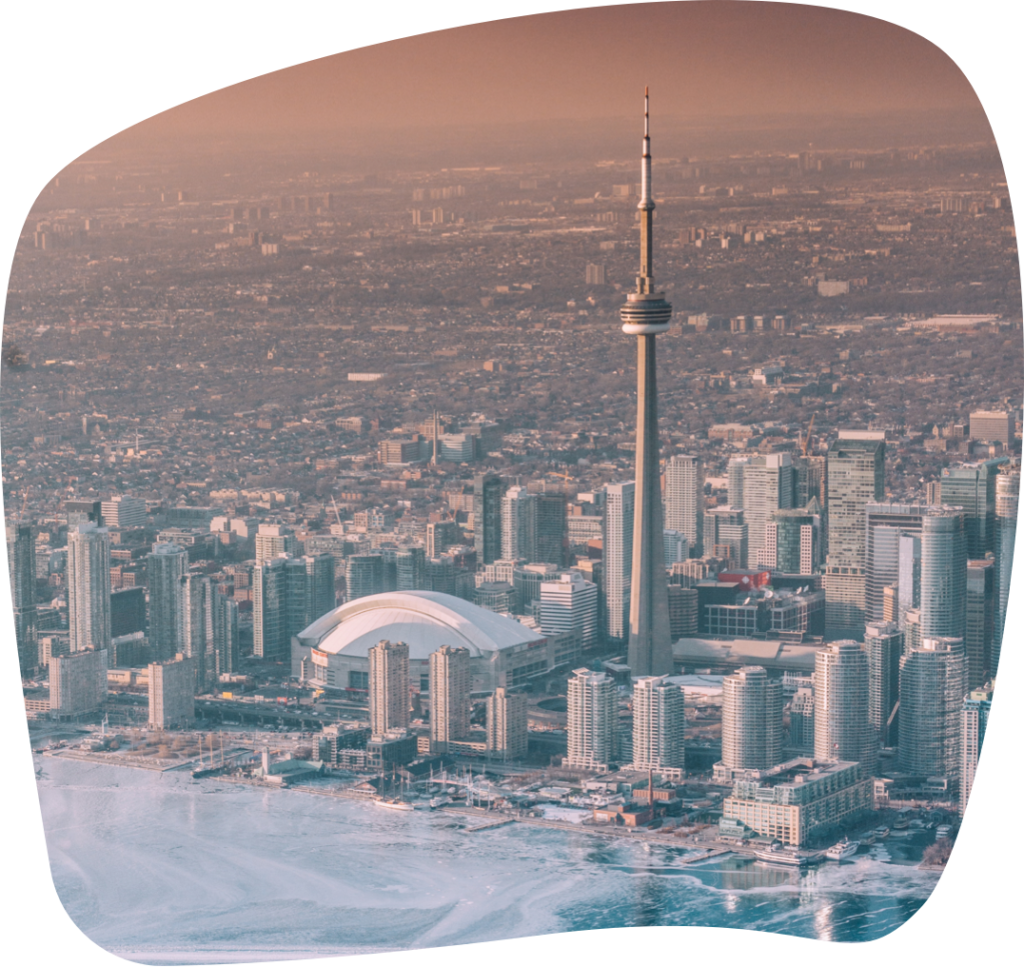 1. Terrence Donnelly Centre
The Terrence Donnelly Centre is located on Toronto's university campus and was built in 2005. The institute is fourteen stories high and is one of the most popular photo motifs in the Canadian metropolis due to its special architecture.
2. Highest level Kensington Market parking lot
You have a unique view over the city from the highest level of the Kensington Market parking garage. The unique backdrop creates great photos on the highest level of the parking garage.
One of the landmarks of Toronto is Osgoode Hall. The building was built in the first half of the 19th century and is a popular photo motif due to its special architecture.
Due to the café's unique exterior, Strange Love Coffee is a well-known Instagram spot in Canada's largest city. In addition to a variety of coffees, you can also order pastries and cakes on site.
David Crombie Park is located in downtown Toronto and covers an area of around 1.6 hectares. The park, which is ideal as a photo motif due to the backdrop with the city skyline, invites you to take long walks.
Crown Flora Studio is a store that is known for its pink façade and is very popular as an Instagram motif. On site you will find a wide selection of plants and flowers.
June Callwood Park was opened in 2005 and covers an area of 0.4 hectares. The pink park, which was built for the Canadian social activist June Callwood, is surrounded by several high-rise buildings.
Sugar Beach is a stretch of beach that was opened in 2010. The sandy beach also includes numerous umbrellas and sunbeds. 
9. Humber Bay Arch Bridge
One of the most famous bridges in the Canadian metropolis is the Humber Bay Arch Bridge. The arch bridge is 139 meters long and was built in the second half of the 20th century. Due to the special construction, the bridge is a popular photo motif.
A special store in the largest city in Canada is the Cocktail Emporium. Among other things, you have the opportunity to buy cocktail glasses on site. Due to the pink exterior facade, the location has become a popular photo motif.
You can discover a variety of graffiti worth seeing in Graffity Alley.
Fun and beauty meet pleasure and a great cocktail (or three) at the Instagrammable spa Majesty's Pleasure.