The 9 best Instagram spots in Tuscany
Tuscany is a region in the center of Italy and is known for its hilly landscapes, abundance of pine trees, columnar cypresses, olive trees and grapevines. The capital, Florence, is arguably one of the most popular cities in Europe and home to famous Renaissance artwork.

We have summarized the 9 most popular Instagram spots in the region for you below.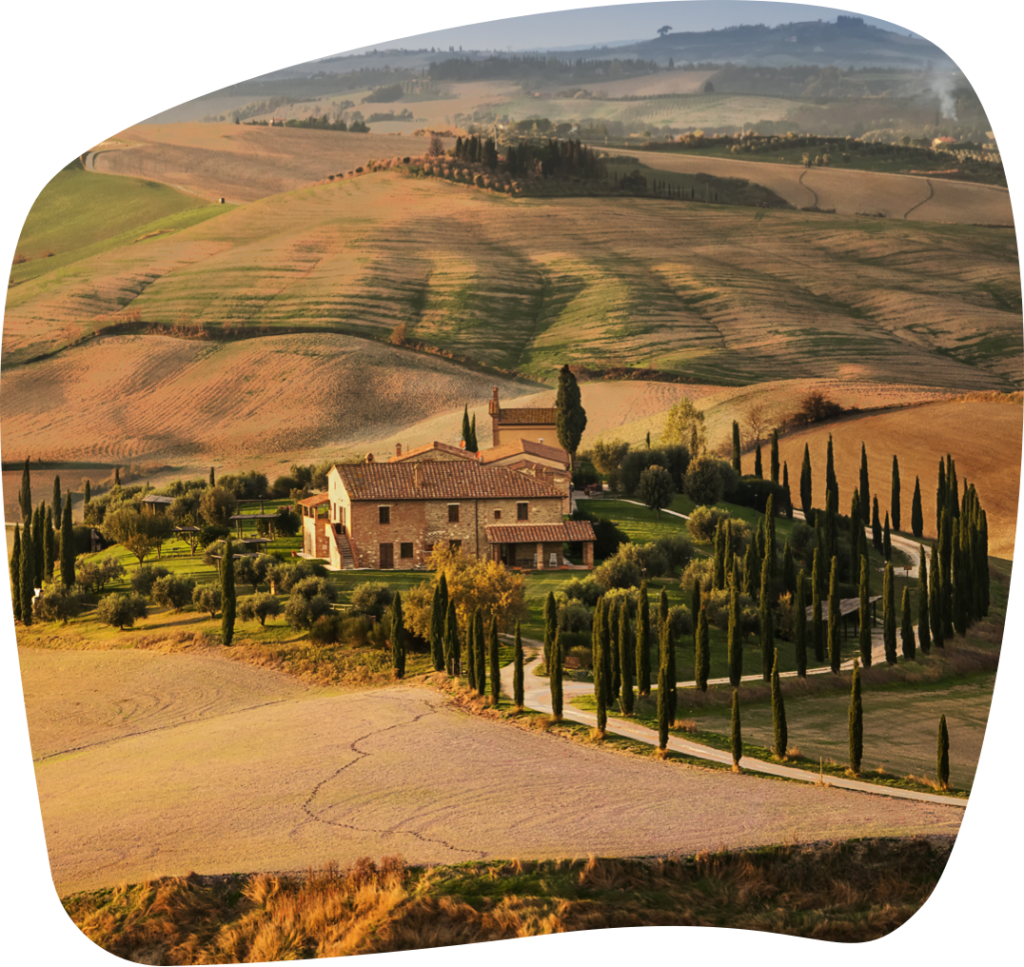 1. The leaning tower of Pisa
The Leaning Tower of Pisa is probably one of the most famous buildings in the world and landmark of the city of Pisa.
2. Parco Regionale Migliarino, San Rossore,
Massaciuccoli, Pisa
A few kilometers from the city of Pisa is this national park, perfect for nature walks and a super Instagram spot.
Florence Cathedral (Santa Maria del Fiore) is the episcopal church of the Archdiocese of Florence. The forecourt is probably the most popular photo spot in the city.
4. Ponte Vecchio, Florenz
The Ponte Vecchio is the oldest bridge in the city of Florence.
Piazzale Michelangelo offers a magnificent view of the city of Florence.
6. Piazza del Campo, Siena
Piazza del Campo is the center of the city of Siena and is particularly known for its semicircular shape.
The Cathedral of Siena (Duomo di Siena) is one of the most important buildings of Italian architecture.
This spot is probably one of the most famous and beautiful photo motifs in Tuscany, so of course we don't want to deprive you of it.
Saturnia's sulfur spa can't be missing from our list of the most popular Instagram spots in Tuscany.

Info: The spot is picturesquely beautiful, but as the name suggests it is a sulfur spa. Therefore, be prepared for no pleasant smells. ;) You should also visit the spa early in the morning, because a photo during the day will hardly be possible due to the crowds.