The 10 best Instagram spots in Venice
Venice is probably the most picturesque city in Europe and attracts about 30 million tourists every year.

We have summarized the 10 most popular Instagram spots in the city for you below: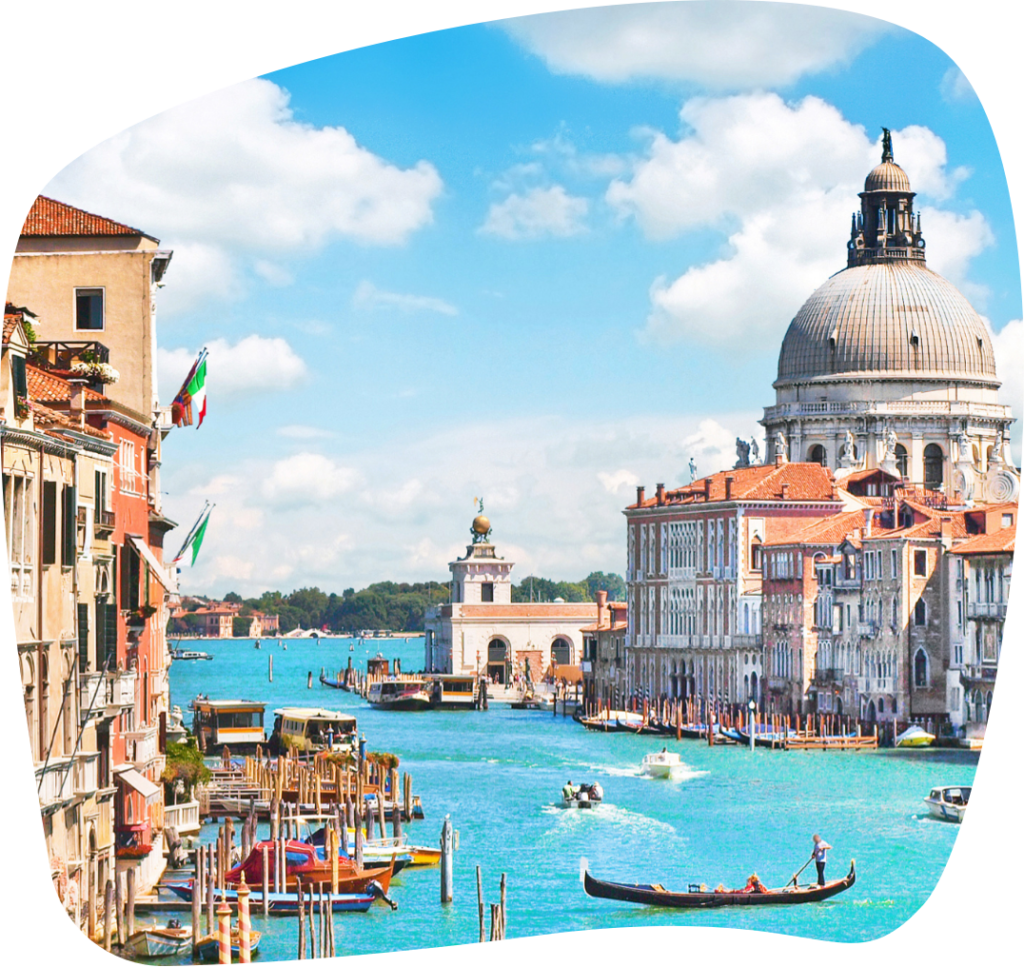 The Grand Canal is – as the name suggests – a large canal that runs through the whole of Venice. Here there are numerous places where you can snap the most beautiful Instagram photos.
St. Mark's Square is the most famous place in Venice and very popular as a photo backdrop among numerous Instagrammers.

Tip: For THE photo you should get up as early as possible, because the city of Venice gets pretty crowded pretty quickly during the day. It's best to be there at sunrise.
The Bridge of Sighs crosses the Rio di Palazzo canal and connects the Doge's Palace and the new prison, the Prigioni nuove.
Not far from St. Mark's Square, you will find the port Traghetto Gondole Molo with many small gondolas. A super photo backdrop.
5. Ponte Duodo O Barbarigo
The Ponte Duodo O Barbarigo is one of many small bridges in Venice and very photogenic.
6. Jetty at the Hotel San Moisè
The jetty at Hotel San Moisè is very popular as an Instagram spot, but few know where it really is.

Info: The hotel is located about 5 minutes walk from St. Mark's Square.
This bookstore is located in Venice's Castello district and is definitely worth a visit. This small bookstore gained its fame mainly because of the courtyard, where a staircase of old books is built. Climbing this staircase, you can look over the wall to the canal.
Einer von Venedigs berühmtesten Foto-Spots ist der Aussichtsturm Scala del Bovolo. Die Aussicht über die Stadt ist atemberaubend und schon allein das Treppenhaus dort hinauf echt instagramable.
9. Fondamenta Manin (Murano)
Murano ist eine Gruppe von Inseln, die sich nordöstlich Venedigs befindet. Die Brücke an der Fondamenta Manin bietet einen tollen Blick über Murano.
The Fondaco dei Tedeschi is a huge luxury boutique in the middle of the city. Where once was the branch of German merchants, now offers products of the highest exclusivity.

Tip: On the terrace on the upper floor you have a magnificent view of the city. Admission is free, but a reservation on site via iPad is required.